News -- for the week of October 20, 2020
Once again I must thank all of you for the wonderful gifts for Pastor Appreciation Month. You have made this pastor feel loved. Thank you for being a wonderful church family.
A week from Wednesday is our Trunk or Treat on the square. This event will give us a wonderful opportunity to reach out to our community with the gospel. Even if you do not plan on decorating a trunk you can invite children in your neighborhood and come and talk with the people who come to our event. You can contact the church office, Stacey Harriman, or Karen Morris if you need more details. Our church Outreach Committee is planning on starting a once a month soup kitchen for lunch for the needy in our community. Our first drive up soup kitchen will begin Tuesday November 16. I would encourage you to contact Brad Davis or me if you would like to serve in this ministry.
Please do not forget to bring silent auction items for the Lottie Moon Christmas offering. We still plan on setting that up for the first week in November. We hope it will be a great kickstart for our Lottie Moon Christmas offering this year. Southern Baptist missionaries around the world are supported by this offering.
In Christ,
Brother Ty
This week we are finishing up our Nothing New series by digging into the last part of Ecclesiastes 3. This is a weird one to end on because it is all about injustice and death. However, just like with everything in Ecclesiastes, it is all about perspective. Where do you find your hope? Is it in the world or possessions or in the One who can give perfect hope, rest, peace, and purpose. It is going to be a great night of worship and I cannot wait to see the students there!
John 1:4

Turner Roberts
Church family!

I hope you're all having a fantastic week! We're doing our choir ensembles and they're going great so far! I'm so thankful for those that have decided to sing with us this year.
In Him,
Bro. Will Richey
Music Minister
This election is so important!!
Make sure to cast your ballot!!
The election is on November 3 & early voting starts on October 19th.
If there is a registered voter who needs a ride to the courthouse for early voting, please call the office.
Deedee will take your name for the volunteers that have offered to help voters get to the polls.
Deedee 870-853-5520

Dixie Jackson Mission Offering
Arkansas State Missions
To Date: $2,798.25
Plans are to start the new cycle of the 13-week video based program in January. The support group will meet once a week, possibly on Thursday mornings. Please contact the church office if you wish to attend OR if you can refer someone else who might need to be contacted. Although Christ based, GriefShare in non-denominational. Workbooks are $15 with scholarships available upon request.
Starts @ 6:30 on Wednesdays in Couples II Classroom
Starts @ 5:30 on Wednesdays
We Need YOU!!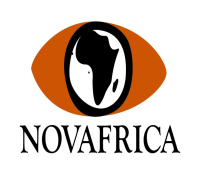 Our church is sponsoring a community wide TRUNK OR TREAT on Wednesday, October 28 from 5:30 to 7:30 on the town square.
We need volunteers who will be willing to decorate their vehicles & hand out treats to the kids. If you need help with the decorating, we have a list of options & resources of biblical themes you can choose from. We will also help provide the treats.
If you wish to participate in this event, please contact Karen Morris or Stacey Harriman. We also encourage respecting the social distancing guidelines and wearing a mask. Come join us!
Lottie Moon Christmas Offering

For International Missions Entry Deadline October 30th
While we are postponing the Wild Game Supper we need your support for the Silent Auction. We are taking donations for this auction and with 2020 and its COVID we are having to do things a little differently.
To our bakers, roasters, grillers, complete meal preparers: let us know what you want to enter this year…Deedee will make a gift certificate & bidding sheet for whatever you wish to donate.
We NEED more items for this auction.
Don't wait!!
Offer your services or items for this auction.
Deacons on Call for the Week of October 18.

Harry Shiver 870-853-7079
Michael Stanley 870-853-1362
Todd Callaway 870-831-9538
Addresses You May Want (They would enjoy hearing from friends. Send them some love!

Ralph Parker


c/o Amanda Stewart

3036 Blossom Trail Lane

Franklin, TN 37064

Joreta Allbritton

36 Woodglen Road,

Little Rock, AR 72207

Margaret Waldrup

2410 Locust Grove Road

Batesville, AR 72501

Dean Nelson

674 E. Main St., Apt. 233

Box 328

Hendersonville, TN 37075

Bob & Lequieta Endel
229 Engle Road
Hackleburg, AL 35564

Pat Carpenter

1651 Affirmed Lane

Prairie Grove, AR 72753

Anna Ruth Kelley

73 Rome Street,

San Francisco, CA 94112
October 18, 2020
Budget Offering — $17,331
Mail Contributions to:
P.O. Box 352
Hamburg, AR 71646
Or Drop them in the plate at an entrance on Sunday or drop by the office 9—3 Mon—Thurs

Z U M B A F I T N E S S C L A S S E S
Zumba Strong -- Mondays at 5:30p
Thursdays -- Zumba 5:30pm
Gentle Yoga -- 6:30pm
Each class includes a short devotional and prayer circle.
Everyone is invited at attend. Beginners Welcome. Cost is $3 per class.